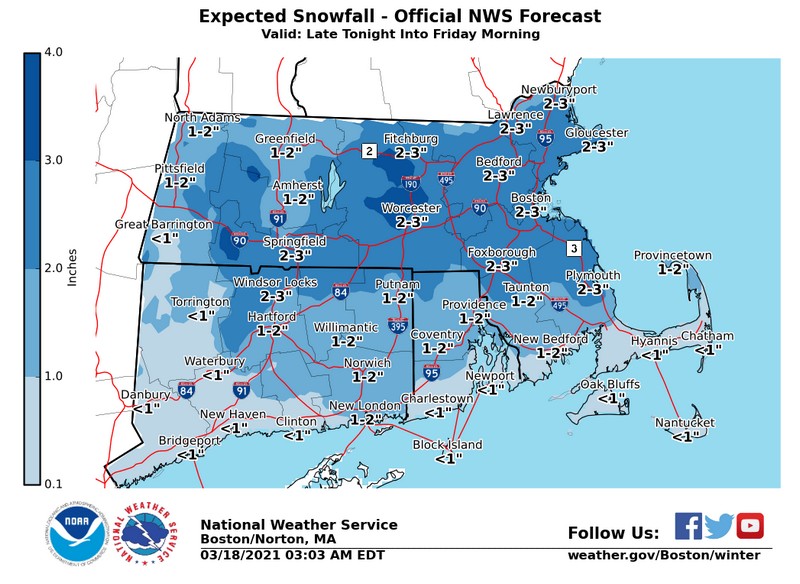 Southborough is forecast to get a little more snow tonight.
The National Weather Service is forecasting that rain will turn to snow after midnight, with 2-3″ expected in Southborough, ending by around 7:00 am.
We'll also be hearing high winds again tonight. (Though, not as high as some recent bouts, or as high as the coast will see.)
The forecast is more pleasant for Saturday, the first official day of spring. NWS is predicting sunny skies this weekend, with a high of 50º on Saturday and 54º on Sunday.
Updated (3/19/21 9:09 am): Well, no snow materialized on my lawn! I checked NWS' Facebook page to see what they had to say.
At 10:00 pm last night, they posted an update that the forecast was revised to less than 1″ of snow for most of the state. They also upped the highs a little on Saturday and Sunday to 55º and 56º while keeping the outlook for sunny skies.