Next month, the Friends of Southborough Youth Commission (FSYC) is hosting a shopping fundraiser for the Southborough Summer Camp Scholarship program.
Organizers are asking the public to Save the Date. At the same time, they are reaching out to local vendors who want to participate.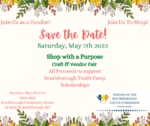 The "Shop with a Purpose" Craft and Vendor Fair will take place on May 7th, the day before Mother's Day. It's perfect timing to shop for your mother/wife (or maybe to pamper yourself).
The shopping will take place that Saturday from 11:00 am – 4:00 pm at the Community House (28 Main Street). A raffle of vendors' goods will add to shoppers' fun.
Plus, you can also sign up for mini photo sessions with All Things Sparkley (between 9:00 am – 1:00 pm).
Vendors who are interested in participating can click here for details and to sign up. The deadline for payments and completed forms is April 25th.
The campership program enables Southborough Youth & Family services to help families that need support to send their children to summer camp. Scholarship discounts are provided based on families' size and income. (Learn more here.)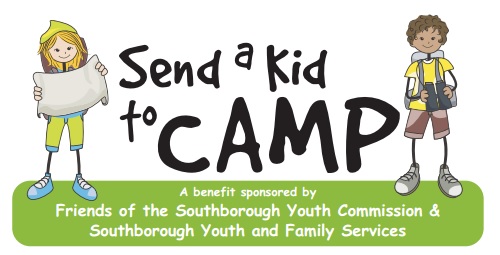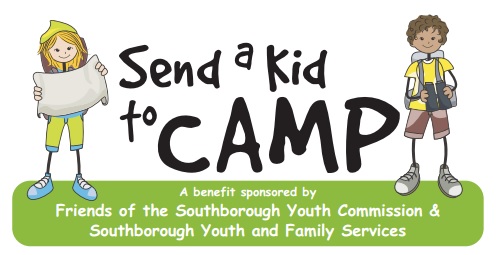 The agency's ability to fund the scholarships is dependent on the ongoing fundraising of FSYC.
If you will be unable to attend the fundraiser (or even if you can), you can donate to FSYC to support the cause.
Click here to donate to FSYC, or use the donate button on their Facebook page.
As for the shopping event, stay tuned for a list of vendors to be published closer to the date.