Once again its time to share choices for Southborough adults who want to belt out some tunes (outside of the shower). I usually do this at the start of the fall season. But a couple of groups have been reaching out to recruit new members as they gear up to start rehearsals for spring shows.
Only one is in Southborough, and that's focused on senior citizens. (Scroll down for that.) But there are several regional choruses in bordering towns that welcome Southborough residents.
The Northborough Area Community Chorus (No Auditions)

NACC announced that they are holding open rehearsals every Tuesday night at 7:30 pm starting next week through February 28th in the Algonquin Regional High School chorus room. They are preparing for their May 7th concert —"That 70's Show".
The chorus, under the direction of David Rose, represents 16 local communities. The chorus is supported in part with grants from the Northborough, Westborough, Marlborough, Shrewsbury and Southborough Cultural Councils.
For more information, visit nacc.net
Westborough Community Chorus (No Auditions)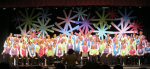 WCC is inviting potential members to join their January 16th rehearsal at 7:30pm at the Westborough Senior Center. They will be rehearsing for their show "themed around British pop music of today and yesterday" held the first weekend in May at Westborough's Gibbons Middle School.
The chorus is open to all who just enjoy singing and. range in age from 20s to 80s, with all levels of singing and musical experience. Also in addition to singers we are looking for individuals who enjoying working on sets and costuming.
The group has other exciting plans:
Beyond rehearsals for this show, we are beginning planning and fundraising for our trip to Carnegie Hall to sing Randall Thompson's Frostiana on June 1, 2024. With commitments beginning next October, now is the time to join! We are very excited for this once in a lifetime opportunity and cannot wait to get to New York!
The Westborough Community Chorus (WCC) is a SATB, non-auditioned singing group in the MetroWest region. Our twin goals are providing personal and community musical enjoyment and supporting local students through music lesson scholarships.
You can find more information at westborocommunitychorus.com.
Treblemakers Chorus – in Hopkinton (No Auditions)
The group starts their rehearsals tonight. group reached out to share their invite with readers:
Rehearsals are Wednesdays at 7:30 pm in the second floor barn loft of the Hopkinton Center for the Arts, 98 Hayden Rowe St.
From the HCA website:
Singers of all levels are invited to join this adult choral ensemble. Residents (18+) of Hopkinton and surrounding MetroWest towns are welcome. No audition is necessary—all you need is a love of singing! Proof of COVID vaccination will be required.

The Treblemakers formed in 2009 under the umbrella of Enter Stage Left Theater. Under the direction of Eric Miller, HCA Director of Music, they perform two concerts a year and also perform at several local events. Their beautiful rendition of the Star Spangled Banner is especially requested. Membership is open to all who love to sing and love to have fun!
For more information, email Treblemakers.Chorus@gmail.com, call 508-686–7347, or click here.
Shir Joy Chorus of Massachusetts – in Westborough (No Auditions)
SJCM is an about 20 member chorus dedicated to performing "music from the rich and varied Judaic cultures of Israel and the Jewish Diaspora". Despite it's focus (and rehearsal location) the group welcomes "all people regardless of ethnicity or religious background".
In terms of timing, it might make sense to wait until after their February 11th concert at B'Nai Shalom. (They will have another concert on June 25th.) But anyone interested anyone interested in joining them is encouraged to email ShirJoyMA@gmail.com to inquire.
To learn more about the chorus visit shirjoychorus.com.
If you know of other singing groups you'd like to share, feel free to post a comment.
Heritage Chorale – in Framingham (Auditions Required)
The group just held an open rehearsal last month, and aren't offering another until February 28th. The chorus gathers in Framingham at Scott Hall, 24 Vernon St:
Sing with the Heritage Chorale: Tuesdays, September 6 and 13, starting at 7:30 pm. See for yourself the energy, talent, and dedication of Chorale singers, extraordinary music director, and expert accompanist. Visit heritagechorale.org for more information, including what we are doing to remain safe during the ongoing pandemic.

Assabet Valley Mastersingers – in Shrewsbury (Auditions Required)

This group isn't opening their rehearsals for potential new members until March 27th.

AVM is a regional chorus representing over twenty towns in the Metro-West region. "Some singers are professionally trained, while others have only school or church choir experience."

For more information on AVM, visit avmsingers.org.

Southborough Senior Songsters (No Auditions)
This group is on break for the winter, to resume in the spring. Stay tuned for news in the Senior Center's newsletter for March & April when that goes out in late February.
Updated (1/5/23 12:43 pm): The Senior Center's group was listed in the newsletter, and I was told they had a meeting on January 24th. I reached out to understand why they weren't on the calendar. It turns out the January meeting is just a get-together for current members and the group is on hiatus until later this spring.