No one wants to brave the mall during the holiday season. And why bother when there are so many good options in your own backyard?
You'll find something for everyone on your list in the My Southborough Shop Local Guide. Some are offering discounts to My Southborough readers. (So make sure to read descriptions before you click!)
All of the businesses in the guide are either located in Southborough or owned by Southborough residents (or both). If you want to add your Southborough business to the list, fill out the info here.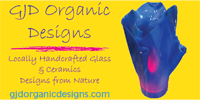 GJD Organic Designs
www.gjdorganicdesigns.com
344 Boston Post Road, Marlborough, MA | 508-523-5637
Come see our new space at Second Story Studios in Marlborough – We have glass, ceramics, prints and jewelry by several local artists all in one place.


Gulbankian Farms Garden Center and Florist Shop
www.gulbankianflorist.com
40 Mt. Vickery Rd. (off Rte 85), Southborough | 508-485-8979
Fresh flowers, holiday plants, wreaths, winter greenery, berries & custom centerpieces are our specialty! Beautiful gift baskets, Stonewall kitchen, unique jewelry, fragrant soy candles, scarves. Local delivery.10% off one gift shop item w/ mention.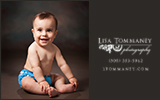 Lisa Tommaney Photography
LTommaney.com | 508-353-5062
Beautiful portraits of families, children, high school seniors. Business portraits ("headshots") available as well. Gift certificates delivered in time for holidays! To see the latest, like us on Facebook at www.facebook.com/LisaTommaneyPhotography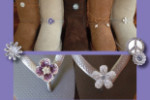 M*Jewels
www.clipMjewels.com
3 Witherbee Lane, Southborough | 508-875-7776
The M*Jewels collection is made up of unique embellishments that jazz up items you wear every day. Our interchangeable M*jewels will add the ultimate touch to your boots, flip-flops, necklaces, hairbands and more.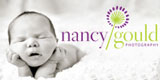 nancy gould photography
nancygould.com
For the person who has everything – give them the gift of beautiful portrait art for their home. Gift certificates are $350 for a family or new baby session, and include a $200 ordering credit.


Perfect Fit Pilates
www.Perfect-Fit-Pilates.com
154 Turnpike Road, Southborough | 508-948-0568
Private, Duet and Trio Pilates Reformer sessions. Special Pricing for New Clients. Gift Certificates available. Or try Fascial Stretch Therapy – a system of passive-active stretching that can relieve chronic pain and increase range of motion.


Red Gate Stitchery
redgatestitchery.etsy.com
Modern cross stitch jewelry and home accessories designed by former My Southborough blogger Susan Fitzgerald. Great stocking stuffers, teachers gifts, and more. Purchase online with free shipping for Southborough residents. Use coupon code SBOROSHIP.


Sporty Chix Headbands
www.sportychixheadbands.com
42 Bigelow Road, Southborough | 508-439-9404
Great holiday or stocking stuffers. Non-slip,non-slide headbands for every sport or everyday wear for women & girl's,oncology patients & men sports. Open house hours: Dec. 15th & Dec 22 ~12-5pm or call for an appt. 508-439-9404 Special holiday pricing.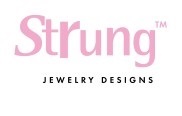 Strung Jewelry Designs
www.strung.biz
15 Summit Road, Southborough | 508-667-2046
Strung Jewelry Designs by appointment
Call ahead and shop in comfort.
Fresh elegant jewelry designed & hand made here in Southborough.
Necklaces from $69 Earrings, bracelets from $29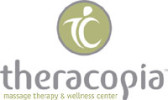 Theracopia
www.tcopia.com
11 Main Street, Southborough | 508-303-8181
SHOP EARLY ~ SAVE MORE! Take the stress out of holiday shopping by purchasing the gift of relaxation! Purchase Theracopia gift certificates – the sooner you shop, the more you save! Nov. 29 – Nov. 30 and Save 20% Dec. 2 – Dec. 7 and Save 15%

Absolute Experts of Costa Rica
www.AbsoluteExpertsCR.com
UNIQUE TRAVEL EXPERIENCES in Costa Rica.  Give the gift of visiting the rainforest, monkeys, beach and sun!

Anna Banana's Homemade Goodness
www.annabananashomemadegoodness.com
Deliciously habit-forming salted dark chocolates, homemade butter toffee, rich salted caramels, decadent turtles, hand-cut chocolate-dipped marshmallows, and the most delicious nut butter cups. We're here to bring you the uncommonly good!

Athletic Revolution Metro West
www.athleticrevolutionmetrowest.com
40 Southville Road, Southborough
Youth athletic development and adult fitness training. Improve confidence and reach your potential through individualized programming and motivational coaching. Discounted memberships and Gift Cards available for the Holidays and our Grand Opening!

Ava Anderson Non-Toxic
www.AvaAndersonMA.com  | 978-394-1716
Go and 'give non-toxic' for the holidays with the safest and best full line of personal care and home products on the market! No harmful chemicals…all you need for yourself, family and home! Gift sets available, w/free shipping on your 1st order!

Baby Kneads
babykneads.com | 617-905-0100
Private and group classes for Infant Massage and Infant Sign Language for hearing babies. 20% off gift certificates now through 2/2014.

Betsy's Beads
betsysbeads@verizon.net
PO Box 338, Southborough | 508-485-9893
Southborough resident Betsy Rosenbloom creates and sells handmade polymer clay jewelry and teaches jewelry workshops.

Cascio Limousine Service
www.casciolimo.com | 508-485-5751
Since 1988, serving Southborough, the Metro-West area, and beyond. We offer sedan, SUV, and stretch limo service for transportation to the airport, train station, or for any special occasion. Call for rates and to discuss your specific needs.

Classic Calligraphy
classiccalligraphy.com
6 Mt. Vickery Road | (508) 460-5049
Wise words, funny stuff, true feelings-something for everyone! Do you have a favorite place-Cape Cod, Maine, the Adirondacks, Cape Ann, Florida? Baseball, Soccer, Dancing? Check out our Samplers for all these places, activities and more!

CrossFit Southborough
www.crossfitsouthborough.com
12 Southville Road, Southborough | 508-481-2372
CrossFit gym located in Southborough MA. Holiday Special – 1/2 price on our Elements class (Usually $129) and one free week of classes.

English Garden Florist
www.enggarden.com | 1 East Main Street, Southborough
The English Garden Florist has proudly been serving Main street Southborough for 21 years. We specialize in elegant floral arrangements and French garden designs. And make sure to check us out this holiday for custom decorative designs!

Fit Studio28
www.fitstudio28.com
122 Turnpike Road, Westborough
Group fitness studio, SPIN, Barre, TRX,sculpting, Core, fused classes. Private small group feeling, intimate setting with amazing fun workouts. Gift certificates and holiday gift packs.

Live 4 Travel
www.live4travel.com | 508-875-7776
We customize your travel needs, whether that be a family vacation, romantic trip, African safari or even a weekend getaway to New York. With our affiliation with Virtuoso we open doors for you. Gift certificates available for any occasion!

Luxury Travel Works
www.luxurytravelworks.com | 508-485-3061
Give the gift of travel this holiday season! Let me help you orchestrate your travel dreams. From weekend getaways, family vacations, spa retreats, once in a lifetime experiences, and everything in between. You can't VIP yourself, so get in touch!

Malu Doherty Yoga & Handmade Jewelry
maludoherty.com
2 Orchard Road, Southborough | 508-922-1065
Give the Gift of Wellness with YOGA Group Classes or Individual Yoga sessions available in the Southboro area. Hand made jewelry crafted from semiprecious stones & precious metals ranging from $24 above. Contact Malu Doherty for more information.

Panzano Provviste e Vino
www.panzanomarket.com
154 Turnpike Road, Southborough
Gourmet foods, gift baskets, wine, baked goods, holiday catering

Phaidra Nails Salon
5C Main Street, Southborough | 508-481-2696
Complete Nail Care for Lady & Gentlemen: Manicure, Acrylic Manicure, Gels Nails and Pedicure.By appointments. Walk-ins Welcome

The Grinning Piglet
www.etsy.com/shop/grinningpiglet
Your local source for handmade crochet baby items, gifts, accessories, stuffed animals & more. No shipping fee for local orders! Custom order requests are welcome. Use coupon code SHOPLOCAL20 in the Etsy shop for 20% off until 1/31/14.

Wolf Hill Farm
30 Jericho Hill Road | 508-485-5087
Cut your own Christmas Trees. Wreaths, swags, boxwood, greens. Our own honey & beeswax candles. Christmas shop in our antique barn with decorated trees. Quilted table runners, tree skirts,etc. Call or email (wolfhillfarm1@verizon.net) for hours.

Woodgroove
www.woodgroove.com
Personalized, laser-engraved keepsake gifts. Wooden blocks for all ages and occasions! Holiday ornaments & Host/Hostess Gifts. Personalize with your choice of text and images for someone special. Quick turnaround & free shipping.

Yummy Mummy Brownies
www.yummymummybrownies.com | 617-899-0028
Baked to order brownies and blondies! Beautifully wrapped, decadent gifts- perfect for teachers, neighbors, etc. Boxes and platters available for delivery, pick-up and shipping.