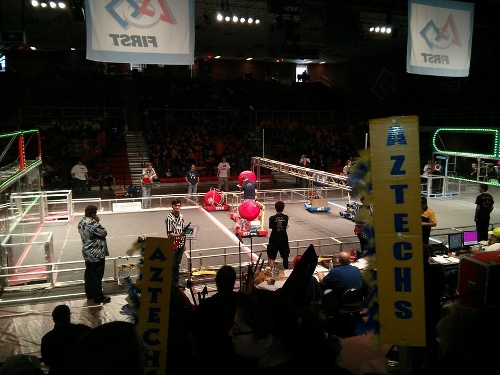 Last week was the qualifying competitions for the New England high school FIRST robotics competition. Algonquin Regional High School and Assabet Valley Regional Technical High School both sent teams to compete.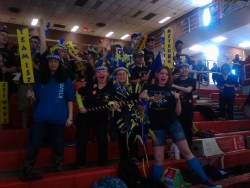 Assabet's Team 157 was the higher ranked of the two, 16 out of 39. They just missed the Quarterfinals among the top 15 teams.
The Aztech's earned the Team Spirit award for:
extraordinary enthusiasm and spirit through exceptional partnership and teamwork furthering the objectives of FIRST.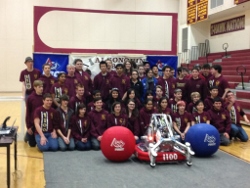 ARHS Team only came in 28, but received special recognition from the judging panel.
The Judges' Award is defined as:
During the course of the competition, the judging panel may decide a team's unique efforts, performance, or dynamics merit recognition.
T-Hawks robots aren't done competing yet.
Team 1100 is registered for another district competition at Bryant University in Rhode Island. The qualifying rounds are set to begin this Friday, March 21, at 11:00 am and continue to Saturday, March 22.