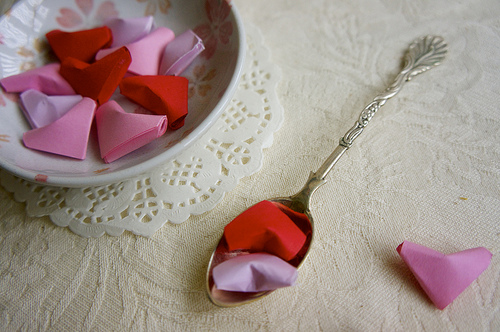 Here are highlights of what's happening around town this week. (For more, check the Event Calendar.)
[Note: The highlights don't include ongoing weekly programs. For the Southborough Library's regular storytime programs, click here for their events page. For the Southborough Senior Center's ongoing classes, click here for their calendar.]
Tuesday, February 2, 2016
Krosslink Entrepreneurial Program (6:30 – 8:30 pm) @ Southborough Library, Eaton Meeting Room: In partnership with Krosslink.org and the Southborough Economic Development Committee, this program is aimed at supporting local businesses and entrepreneurs as they jump-start their companies. See dedicated post to read about the monthly series. For more information, call 508-485-0710, ext 3011 or email pdigiovanni@southboroughma.com.
Wednesday, February 3, 2016
Cooking a Healthy Soup (10:00 am) @ Southborough Senior Center: The soup will learn how to make a low sodium and heart healthy pumpkin and Black Bean soup. Registration is limited. Call 508-229-4453 to sign up.
Technology Days (2:30 – 3:30 pm) @ Southborough Senior Center: A group of Algonquin students will provide technology assistance for resident seniors. Eager students will answer all of your questions about cellphones, iPads, Laptops, e-readers and more. Please write your questions down ahead of time so that everything can be answered.
Thursday, February 4, 2016 
Town's Open Space and Recreation Plan forum (7:00 – 9:00 pm) @ 9 Cordaville Road (the Senior Center/Cordaville Hall): The Town is asking residents to come out and weigh in as they prepare to update the Open Space and Recreation Plan. See dedicated post for details.
Friday, February 5, 2016
Share the Love party for Toddlers (10:00 am – 12:00 pm) @ South Union Building, 21 Highland Street: Free party hosted by Southborough Recreiation for tots ages 5 and under and caregivers. See dedicated post for details.
Neary Noodle Night (5:00 – 8:30 pm) @ Margaret a Neary School, Parkerville Road, Southborough, MA, United States: Neary SOS' biggest annual fundraiser for students and family. See dedicated post for details.
Saturday, February 6, 2016
Valentine's Day Luncheon for Seniors (12:00 pm) @ Southborough Senior Center: Pack 926 Cub Scouts will host their annual Valentine's Day Luncheon and Bingo Game for Southborough Seniors. Cub Scouts will take orders and serve lunch To register, call 508-229-4453.
Finn's Special Person Dance (3:00 – 5:00 pm) @ Finn School Cafeteria: Finn SOS fundraiser for the Finn School Playground Improvement Plan. Pre-registration was required.