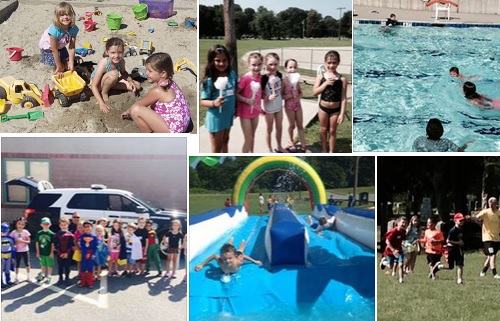 If you forgot to sign your kids up for the Spring session of RAP, do it quick. The deadline is tomorrow – Wednesday, April 27. This time around, the fun offerings include Archery, Fishing, Drone Piloting, Karate, Floor Hockey and much more. For details, see the Rec website.
The same deadline applies to an early bird discount for the Southborough Recreation Department's popular summer camp programs.
Camp at Finn School is open to children ages 2.9 (and potty trained) to those entering first grade, while the program at Woodward is open to children entering grades 2 through 5. For the older kids at Woodward, one day of swimming at St. Mark's School's pool is included.
For all ages, themes of the week offer a variety of fun activities and entertainment throughout the summer.
Sessions run weekly from June 27 through August 12. The camps are half day with drop off beginning at 8:30 am and pickup ending at 12:30 pm. The cost for both camps is $108-135 per week  if you register by April 27, and $116-145 after that.
For full details, see the Rec website. Register online or drop off your form at the Recreation Department office at 21 Highland Street. (That's the option you'll need to use if looking to cash in a pre-paid discount voucher.) They also have an overnight mailbox outside for hand delivered forms.