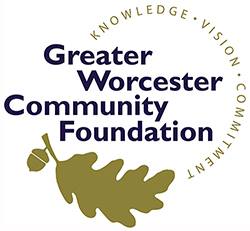 The Greater Worcester Community Foundation's teen grant-making committee is now accepting applications.
The Youth for Community Improvement is looking to support access to food, youth engagement, and neighborhood enrichment in the Greater Worcester area. Southborough organizations are welcome to apply.
One key stipulation:
All programs funded by YCI must incorporate "youth voices" in some aspect of program planning, implementation, evaluation and/or leadership.
Grants will be evaluated and voted on by YCI's team of sixteen area teens. Funding is capped at $4,000 per project with each project's total budget not to exceed $25,000.
Applicants are encouraged to consider the following "areas of interest": 
Access to Food

Addressing "food desert" areas in our community;
Providing food to/feeding homeless populations.

Youth Engagement

After school programs focused on the performing arts, visual arts and/or music;
Youth programming with an emphasis on inclusion (programs serving LGBTQ, youth of color and/or youth with disabilities).

Neighborhood Enrichment

Residential area beautification and enhancement projects (murals, public space clean ups, small-scale landscaping, development of new public spaces);
Affordable housing projects (restoration, new construction builds).
Applications must be received by November 1, 2016 at 5:00 pm. For more details, and the application form, click here.
If you have questions, contact Sarah Shugrue, yci@greaterworcester.org or 508-755-0980.