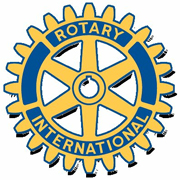 The Southborough Rotary Club has announced a second scholarship for high school students from Southborough.
The winning student will receive $1,000 per year to help attend a 4-year Massachusetts state college or university. Applicants will be judged on academic achievements and public service.
Prior to this, the Rotary could only help one student for four years. Thanks to stepped up fundraising efforts and generous donations, they were able to expand the program. The new scholarship means that they don't have to wait for their current recipient to graduate in 2020.
Applications are due by April 10th.
Forms are available at the Algonquin Regional High School's guidance office. But you can also get one by emailing carl.guyer@gmail.com.
Here is the club's full announcement. It includes information on how you can support the program or become involved with the Southborough Rotary:
$4,000 College Scholarship

At a recent meeting of the Southborough Rotary Club, David Vachris, President, announced availability of a second $4,000 Annie Saterfield Memorial scholarship for 2017 . This scholarship will be granted to a Southborough High School student in the amount of $1,000 annual increments over four years. The scholarship will be awarded to a student attending a State of Massachusetts 4 Year College or University based on academic achievement and commitment to public service.

This scholarship is made possible by the Rotary Annie Saterfield Memorial Trust Fund and by generous donations of the town's residents. "We are very grateful for these generous donations which has enabled The Rotary Club to award over a quarter of a million dollars to aspiring students over the past 40 years." Mr. Vachris, said.

Southborough Rotary International is comprised of men and women providing service to those in need within the community and throughout the world. We are neighbors, community leaders, and global citizens uniting for the common good. With you, we can accomplish even more.

Interested applicants can request an application form by contacting either the Algonquin High School Guidance Office or contacting Rotary member Carl Guyer directly at carl.guyer@gmail.com. Deadline for submitting the application is April 10,2017

Want to help support these type of scholarships for our local students? Become a Southborough Rotary Scholarship Sponsor. We invite community businesses and involved residents to join us in supporting our young adults. We want to continue our tradition and ask for a donation of $300 to support our scholarship awards. If you are interested in becoming a Scholarship Sponsor, please email David Vachris from the Rotary Club of Southborough at dvachris@gmail.com.

For those interested in exploring local and global works of the Southborough Rotary Club, follow us on Facebook and Twitter or send correspondences to our PO Box 391 in Southborough. We meet at Red Barn Eastbound on every first and third Wednesdays of the month at 7:00am. We also host evening and lunch meetings on the other Wednesdays in the month to fit people's busy schedules. Service above self. Join us!