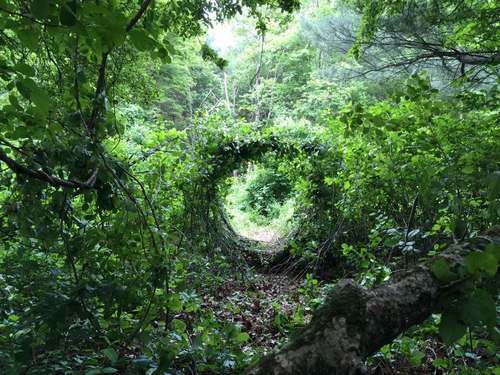 In case you missed past posts on this (or forgot). . . Earlier this month, a special art exhibit opened in Southborough.
"Finding Solace in the Woods" is an Art on the Trails exhibit on display this summer. It features installations by local artists throughout Beals Preserve.
The public is welcome to explore the trails at the Beals Preserve through September 24th. (The map right details where the juried exhibit installations can be found.)
If the exhibit inspires you – you can act on that. The community of all ages is still welcome to contribute more to the exhibit this summer.
While the juried exhibit is closed, there is also a public art component – as space allows through August 31st. (There are some rules, especially since this is a "Leave No Trace" exhibit. Click here to learn more.)
Organizers also put out a call for exhibit inspired poetry to be featured at the closing reception on September 24th. (The deadline for that is July 7th. Read about that here.)
If you're on the fence over whether or not the hike is worth it, maybe the video below will push you over. Artist Chelsea Bradway posted a look at her installation at #15 on the map, All Things Sparkly:
(Complete with sound, it feels very in keeping with the theme of finding solace.) In her Facebook post, she included the following quote:
People are like stained – glass windows. They sparkle and shine when the sun is out, but when the darkness sets in, their true beauty is revealed only if there is a light from within.
-Elisabeth Kubler-Ross