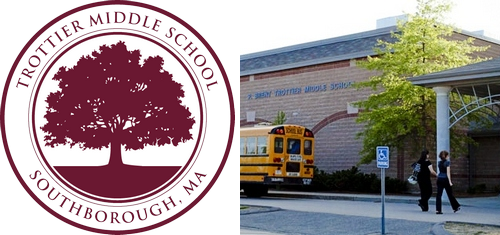 Don't look in your mailbox for the District's Back to School letter this year. The schools are shifting that to online communications.
Trottier Principal Kieth Lavoie reached out to ask me to point readers to the middle school's online newsletter welcoming new and returning students.
The newsletter, posted this week, covers topics including:
Summer Reading
School Supplies
Student Schedules
Buses
Lockers
Assignment Notebooks
What to bring on the First Day?
First Day of School Forms
Trottier Traffic Pattern
Special Notes for our 8th graders
Calendar of Events
The newsletter opens with an intro from the Principal:
This newsletter is designed to prepare students and their families for a new school year. Everyone wants the start of school to be smooth and problem free, which makes us all nervous in our own way.

My best advice is to take it moment by moment and enjoy! Before you know it, we will be in full swing!

We are excited to be welcoming our students to another school year. The beginning of the year is full of activity. We will start the year with the inspiration story of Rick and Dick Hoyt, the famed Boston Marathon runners, whose commitment to each other surpasses all norms. Sponsored by SOS, Dick will be joining us to share his story on the first day of school. This will give us the opportunity to set goals and be inspired to challenge ourselves.

Based on the Hoyt message – we want our students to try new things and explore the opportunities that Trottier offers. From academic to extracurricular challenge, our students have an ever-changing set of opportunities in front of them. We encourage all students to try something new! It is what makes the middle school experience special.

For more information about Rick and Dick Hoyt, feel free to check out their website:
Team Hoyt Website – Click here
You can view the newsletter on their Google Drive, here. Or you can open a pdf file here.
And you can find more Trottier news and information on their website.