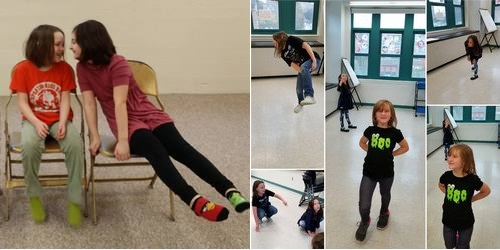 Children ages 6 and up are invited to have fun with improvisational drama at the Library this week. Just note – registration is required.
On Thursday, from 4:00 – 4:45 pm, educator Meredith Charles will help children explore the world of acting through pantomime, story-telling and creative expression. Her website explains:
What is "Drama out of the box?" It is the method I use to encourage, motivate, and guide students. . . At it's core, it is improvisation. I never know exactly what will happen, as the students are the players. I provide the structure and the facilitation, but the end result comes from their ideas, thoughts and experiences.
To sign up, call the Library at 508-485-5031 or stop by the front desk.
This program is sponsored by the Friends of the Southborough Library.