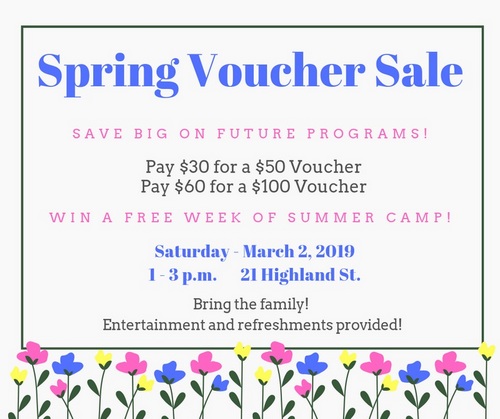 Friends of the Southborough Recreation Department will be hosting their annual afternoon of family fun in a few weeks. This year's "Hop into Savings" event is Saturday, March 2 from 1:00 – 3:00 pm.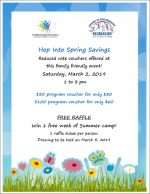 If you're a parent who signs kids up for RAP programs or Rec Camps, you'll want to save the date.
Rec will be selling reduced rate vouchers good towards programs through Town Rec. Even better, attendees have a the chance at winning a week of summer camp through the free drawing.
The discount vouchers are again being offered at $30 for a voucher worth $50 and $60 for the voucher worth $100.
Vouchers can be used for programs that include RAP or Summer Camp. (They may also be used for some other programs, but you may want to double check with Rec if you have one in mind.)
As always, Rec will be hosting the event at the South Union Building, 21 Highland Street. Making it easier for parents to attend, there are free refreshments and entertainment to occupy kids while you're conducting your business.
Rec is bring back Clowning Around with Lee Lee to do more face painting and balloon twisting. You can see some examples of happy kids from a past year below: