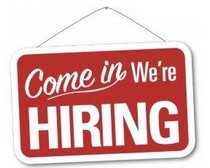 The Town Clerk asked me to help make residents aware of a "part-time" opportunity that might be great for mothers of school aged kids. (According to the job description, the position comes with benefits.)
As long as I was posting that, I looked to see what else is available in town. The Town is also advertising a full time Business Administrator position for the Planning office. And the schools are looking for a new Director of Finance & Ops.
In case you missed them, some previously posted opportunities are still open for part-time and/or seasonal work for Southborough Recreation.
(If you'd like to share your company's job openings in future weeks, email mysouthborough@gmail.com.)
Town of Southborough
Administrative Assistant (23 hour, benefitted)
The position is responsible for skilled administrative support in assisting the Town Clerk discharge the duties of the office and includes researching town records, responding to resident inquiries, preparing and managing vital records, voter lists, licenses, board and committee meeting records, and providing various services within the Town Clerk's office. (Application deadline – February 27th. Click here for details)
Business Administrator (full-time)
The Town of Southborough seeks applicants for Business Administrator to the Planning Board. (Review of applications will begin immediately [so already in progress]. Click here for details)
Northborough-Southborough Public Schools
This month, the school district posted another job opening. This one is in the Superintendent's office:
Director of Finance and Operations, based in Southborough – full time (Application deadline – February 19th, starting date – immediately. Click here for details)