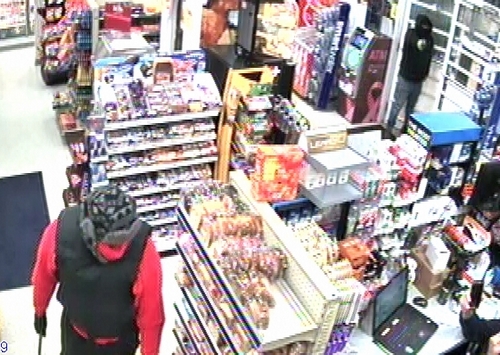 I will be writing about the newly hired Fire Chief. But while I still need to draft that post, thanks to Metrowest Daily News, I have news ready to share related to our other public safety department.
MWDN covered yesterday's arraignment of one of the two suspects accused in the armed robbery of a Southborough gas station in December. The article states that the suspect pleaded not guilty.
The paper reports the Southborough Police Chief said he is "hopeful" the judge will find probable cause in the dangerousness hearing to be held on Monday:
"We strongly feel he is a threat to public safety."
It also offers some interesting background on how police identified the suspects and more details of the crime:
Police were able to track down two suspects accused of an armed robbery in December at the Gulf gas station on Rte. 9 in Southborough by running the plates of a stolen car and tracking spending on a stolen credit card, a prosecutor said Thursday afternoon.

Eventually, police searched a home on Cordaville Road in Ashland, where [the brothers] rented a room.

"They found clothing that matched almost identically to the clothing in the video of the armed robbery," said prosecutor Mike Luzzo. . .

Luzzo outlined the case in which two men entered the Gulf station around 9 p.m. on Dec. 30 wearing masks.

"One was wielding a crowbar and pushed the clerk down and took money out of the register. Approximately $1,000 in cash was taken," Luzzo said. "The other person was kind of serving as the lookout, the backup, yielding a firearm." . . .

At the Ashland home, police found identification of [the suspect] in the bedroom and of the woman from whom the car was taken. They also found the Mini Cooper with its "insides torn out."
Facebook posts purportedly included pictures of the suspect wearing clothes like the ones in the surveillance video and with a car in the background that looked like a stolen car spotted in another video where the stolen credit card was used.
Once again, it isn't made clear whether the accused is suspected of holding the crowbar or the "firearm". You can read the full article here.
Updated (3/19/19 8:21 am): Local media reported that the dangerousness hearing originally sheduled for yesterday was postponed until the following Monday. You can read that here in Southborough Wicked Local.