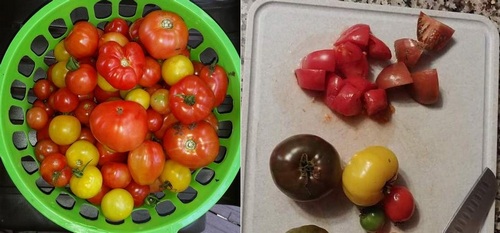 Next week, the Library is bringing back gardening experts Blackstone Valley Veggie Gardens. The upcoming program will focus on the most popular home crop, tomatoes.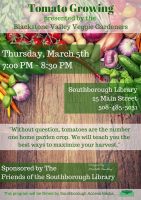 BVVG promotes:
learn all about Americas favorite veggie. learn how to plant from seeds and how to harvest seeds for next year.
The experts further promise to "teach you the best ways to maximize your harvest".
The free program is sponsored by The Friends of the Southborough Library.
It will take place on Thursday, March 5th from 7:00 – 8:30 pm on the Library's main floor.