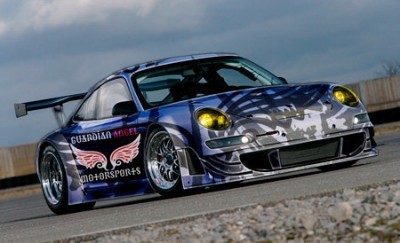 The Metrowest Daily News did a nice profile of Southborough resident Bruce Ledoux last week. Ledoux's youngest child Colin, a student at Finn, was born with a chromosomal abnormality that causes severe food allergies.
Colin's frequent trips to Children's Hospital Boston inspired Ledoux to use his passion for race car driving to help raise money for the hospital. This weekend Ledoux and three teammates will compete in the Rolex 24 Hours at Daytona race. All money raised by the team will go to Children's Hospital.
Read more about Ledoux in the Metrowest Daily News, or visit the website of his nonprofit Guardian Angel Motorsports to make a donation. Ledoux hoped to raise $100,000 for Children's Hospital through the race, but is short of that goal. Why not help him out?