We didn't see much in terms of quantity from yesterday's snowfall, but it was still enough to cause problems on the roads.
The Southborough Fire Department responded to two weather-related accidents yesterday afternoon. Only minor injuries were reported. Conveniently for emergency responders, both accidents occurred within a half-mile of the Fire Station.
The car below crashed into a utility pole on Cordaville Road (Route 85) just south of Woodward Elementary. The pole was split in two, but there were no injuries.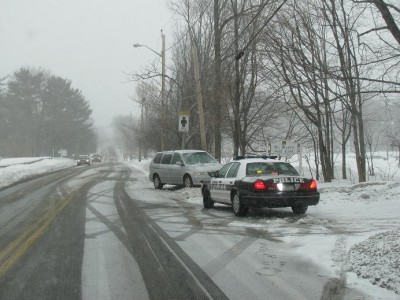 The second accident happened on Main Street and Route 85. One person sustained minor injuries.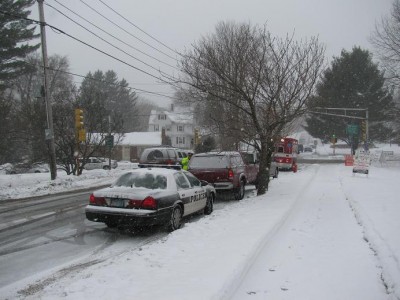 Photos courtesy of the Southborough Fire Department.