A few weeks ago I asked you to envision Main Street without its telephone poles and crisscross of wires. Now the Main Street Council, the group leading the effort to bury underground the utility lines along Main Street, has made that easy.
Council Co-chair Dennis Flynn emailed me some visions shots of what Main Street could look like if the project goes ahead. The council is in the midst of a feasibility study and hopes to have a final analysis done by the end of the month.
Money for Main Street underground utility design totaling $350K has been cut from the fiscal year 2010 budget, so looks like the project will not come up for a vote at town meeting in April. The undergrounding work is proposed to coincide with the Main Street reconstruction project slated for 2012.
Here's a picture of Main Street at Route 85.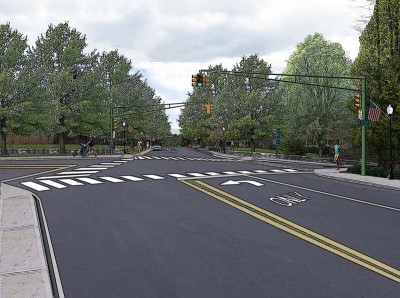 And one of Main Street looking east from Route 85.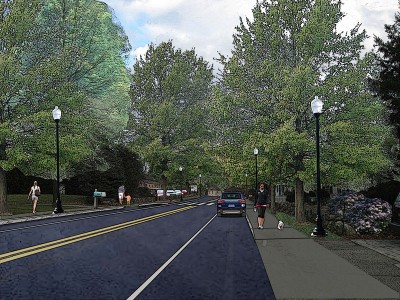 Finally, one of Main Street in front of a spiffed-up Mauro's.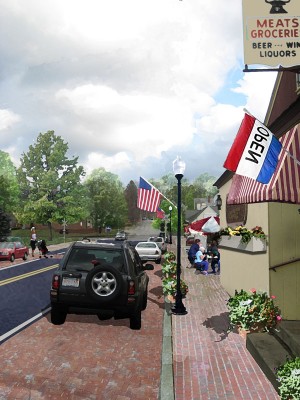 You can also see before and after images in these posters:
85-intersection (PDF)
main-street-looking-east (PDF)
Related stories:
Light blight on Main Street
Going wireless on Main Street