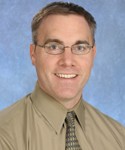 Algonquin is already looking for a new principal, and now they might be down an assistant principal, too.
John Harrington, assistant principal for curriculum and instruction, is among five finalists for principal at Littleton High School. A hiring decision is expected in mid-February according to Wicked Local Littleton.
Last month Algonquin announced two finalists in its principal search: Linda Murdock, current Trottier principal and Thomas Mead, assistant principal at Andover High School. No word on whether Harrington applied for the Algonquin position.
In addition to Harrington, Algonquin has two other assistant principals.