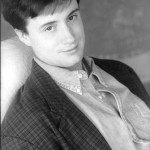 In need of a laugh? How about some comedy at Trottier?
"A Night of Comedy and Improv Smack Down" with comedian Tom Franck and the Algonquin Improvisation Group takes place tonight at Trottier. It's a fundraising benefit for the Algonquin wrestling team.
Franck grew up in Framingham, but now works out of LA. You can read more about him and the Algonquin wrestling team in this article in the Metrowest Daily News. The article describes Franck's comedy routine as PG-13.
The show starts at 7:00 pm. Tickets are $12 for adults and $5 for students and can be purchased at the door. Students without Algonquin identification must be accompanied by an adult.