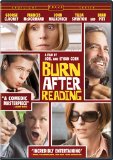 Every so often the Central Mass library updates a list of the most popular titles in their catalog. While they don't break the list down by town, it's probably a safe assumption that what's popular in all of Central Mass is also popular in Southborough.
Here are the top books and videos as measured by number of holds. The links below take you to Amazon.com, but you can also reserve books from the library by visitng their website.
For more popular books and DVDs, check out the "What's hot at the library" widget in the sidebar.
Top books
Top DVDs