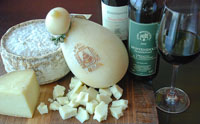 Tomasso Trattoria is offering a special menu at a special price as part of Restaurant Week Boston, which despite the name, isn't limited to Boston and last more than a week.
From now until Friday, March 27, you can get a 3-course meal for $33.09. (I can only guess that 9 cents is important.)
Check out the special Restaurant Week menu here.