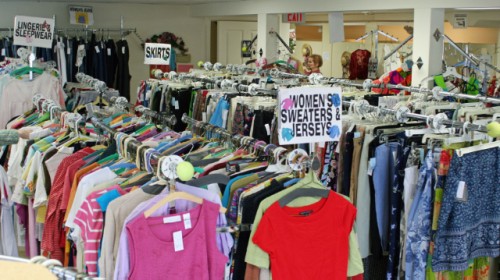 The Bargain Box is open for the spring/summer season. I stopped by yesterday to look for items for the toddler, and the place was hoppin'. It was also packed with clothes, shoes, and more.
The Bargain Box next to St. Mark's Church has been in operation for six decades. It's open twice a year – once in the fall and once in the spring. Donations and consignements are accepted, and proceeds benefit St. Mark's parish.
The shop is open on Thursdays from 10:00 am to 5:00 pm, and Sundays from 12:00 pm to 2:00 pm now through May. There's also still time to donate items. For more details on donations, hours, and special sale days, see the Bargain Box flyer.