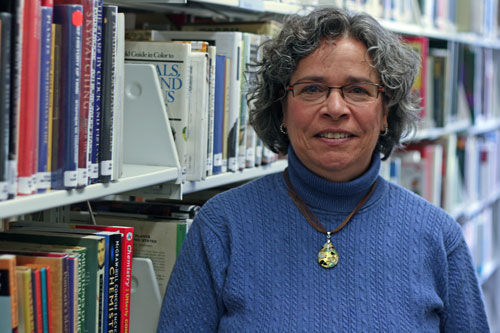 Southborough got a new library director last month. Berlin resident Jane Cain took over for Kim Ivers who returned to her first love of children's librarian. Cain has worked in libraries in Northborough, Berlin, Shrewsbury, and most recently was the library director in Dudley.
I got a chance to sit down with Cain and ask her some questions.
What do you like most about being a librarian?
I like being immersed in books. And I like providing a service to the public. Yesterday I got to hold a baby for ten minutes while her mother finished an online test. I like working with seniors, and seeing the kids fly in at the end of the school day.
What plans do you have for the Southborough Library?
I'm still in the information-gathering stage, but my trustees have communicated that they want to provide more programs for all ages. We have good programs for kids, but I'd like to see more for teens and adults. Those may be cultural programs or lecture series or visiting authors. And we'll be starting a genealogy club.
What is the role of the library in a community like Southborough?
I grew up in a large family and was not well-off. What I learned is that if you're willing, there are places you can go that will provide opportunities for you. The library gives everyone a level playing field. Anyone can come into the library and get something out of it. It's a positive place, a helpful place, a nurturing place to be.
What is your favorite Dewey Decimal number?
973.931
Which is?
American history, specifically current affairs. I also like the 740's — crafts and knitting.
What are you reading now?
I'm reading Invisible Eden
, a true crime story about the murder of Crista Worthington, by Maria Flook. And A Heartbreaking Work of Staggering Genius
by Dave Eggers.  I started it last night and read 125 pages. I just finished The Lost Painting
by Jonathan Harr — I think I'm in a non-fiction mood, lately!  I'm also always reading management and professional development books.