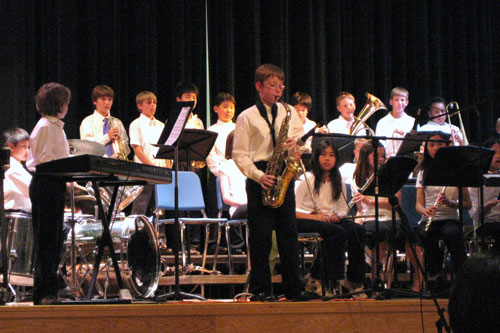 It was all about jazz at Trottier yesterday as bands from throughout the area took part in the Central District Junior Jazz Festival.
And our hometown bands had an excellent showing. At the end of the night the Trottier band walked away with a gold medal, and the Neary band got silver.
The festival, sponsored by the Massachusetts Association for Jazz Education, continues today at Trottier.