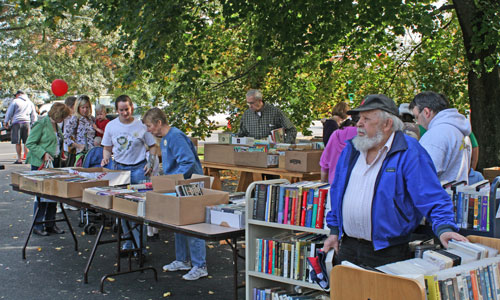 The Friends of the Southborough Library raised about $2,400 at their book sale this past weekend. Andrea Moody, one of the event organizers, told me the profits will help fund museum passes, children's events, and library materials in the coming year.
Moody said the success of the event "is due in equal measure to the great work of the volunteers and support in the community."
The Friends are always looking for new members. They meet monthly from September to June. Contact the library if you're interested in joining.
They're also stocking up for the next book sale on Heritage Day and are accepting donations of good quality, good condition books. Drop off your gently-used books anytime during library hours.