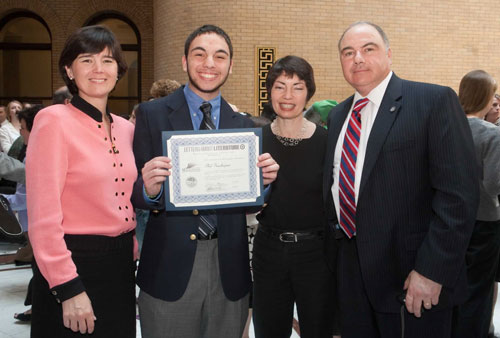 Charles Dickens said "It was the best of times, it was the worst of times," but for Southborough's Philip Kachajian, it was probably just the best of times.
Kachajian received an award last month from the Massachusetts Center for the Book for a letter he wrote (but presumably never mailed) to Charles Dickens. The award was part of the Letters About Literature program in which 54,000 students nationwide wrote letters to authors whose work somehow changed their views of the world or of themselves. Kachajian choose Dickens' A Tale of Two Cities.
This isn't the only honor Kachajian has received recently. Earlier this year, he became Southborough's 27th Eagle Scout. That's one busy kid.