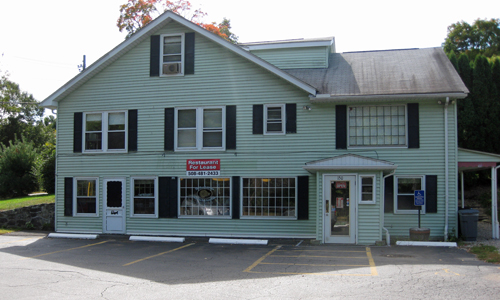 Here's one I'm really sad about. The Benchmark Deli in the mint green building on Framingham Road (map) will close for good on Saturday over disputes with their landlord.
I heard the rumor this weekend, and today the Metrowest Daily News confirms it's true.
It can't be easy to run a restaurant in this economy, but Benchmark was doing it and from all appearances doing it successfully. What a shame.