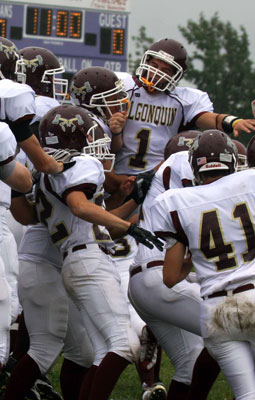 The Thanksgiving Day rivalry between Algonquin and Westborough stretches back more than five decades. On Thursday they'll meet for the 57th year.
The game doesn't have any playoff consequences for the T-Hawks — they're going into it with a 1-9 record — but it does for Westborough, so Algonquin will be looking to play the spoiler.
The game starts at 10:15 at Algonquin. Algonquin students can purchase tickets in advance for $5. Game day tickets are $10.