Please join me in welcoming the latest My Southborough sponsor, Hallmark Sotheby's International Realty. Keep reading to learn more about what they have to offer. For information on how to become a My Southborough sponsor yourself, click here.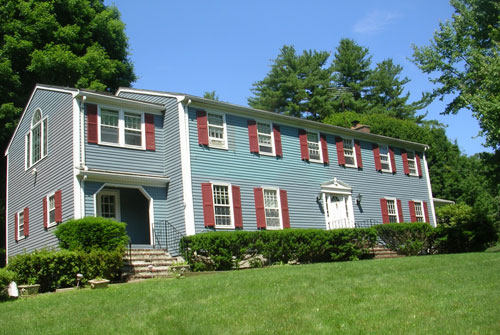 Moving across the country to San Francisco — and then back again — taught Westborough native and real estate agent Leslie Mann a thing or two about relocating. Mann's business may be selling houses, but her goal is to help others find not only a home, but a hometown, they love.
"When I moved to San Francisco, I realized just how daunting it could be to move to a new area without having good local knowledge," Mann said. "Whether you're moving across town or across the globe, my goal is to be an informative, objective source for learning about the best Boston suburbs and the Massachusetts housing market,"
Mann and her husband Kyle — also her partner in the real estate biz — currently live in Sherborn, but before that they lived for a few years in Southborough. It's one of the Boston burbs Mann says she loves.
"It's a really nice small town where you can make a difference," she said. "I love the library. I love that there's an active Arts Center. I loved being close to the commuter rail."
When she's not blogging for the Metrowest Daily News, or on her own real estate blog, or promoting her client's properties on Facebook, YouTube, and Twitter, Mann can be found outdoors. She's a big proponent of environmental issues and has a new-found passion for running.
You can find out more about Mann and her real estate offerings on her website (www.positiverelocation.com).