There's not an awful lot that's in bloom around town these days, but My Southborough reader George found something that is, and he sent in this lovely photo.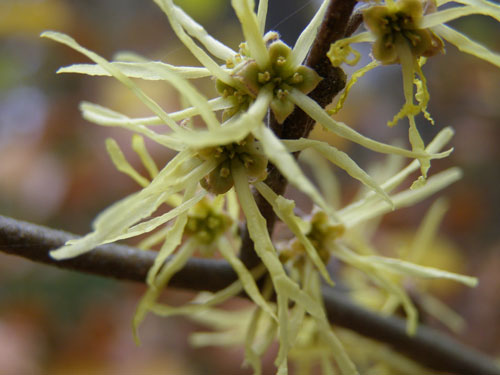 Instead of telling you what kind of flower it is, George and I thought it would be fun to do a little quiz. Can you name the plant? Here are a few clues from George:
I have seen a lot of it in various places and this photo was taken of it on Mt Vickery Road. It blooms in October and November but the flower is somewhat small and, being yellowish, may not attract attention but it does grow in profusion on the large shrub or small tree.
Guesses? Put them in the comments.