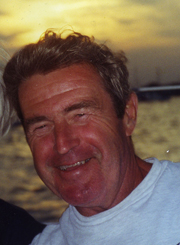 Charles N. Bent, age 76 of Mashpee, formerly of Southborough passed away peacefully Friday, October 28, 2011 at the McCarthy Care Center in Sandwich. He was the beloved husband of Margaret (Murphy) Bent to whom he was married 40 years.
Charles holds graduate degrees from Boston College, Yale University & the University of Massachusetts. He taught at Bishop Cheverus High School in Portland ME and the College of Holy Cross in Worchester, MA. He also enjoyed a 30 year career at the Marlboro Training Center as the Director of Training and Development. He was the author of 2 theological studies and was very passionate about learning in all fields which was fostered by his Jesuit education.
Besides his wife Margaret he is survived by his sons Matthew of Woburn and Michael of Lowell; 3 grandchildren Jessie Ann, Marcos and Justin; his 2 brothers James of Quincy and William of Hyde Park and his sister Dorothy Shelton of Malden he also leaves many nieces and nephews. He was predeceased by his sister Anne Marie Murray.
The visitation will be held from 4 to 8 PM on Tuesday, November 1, 2011 in the Chapman Cole & Gleason Funeral Home, 74 Algonquin Ave. (RT 151) Mashpee. The funeral Mass will be celebrated at 11:00 Am on Wednesday, Nov. 2nd in Christ the King Church, Mashpee Commons, Mashpee. The burial will follow at Great Neck Woods Cemetery in Mashpee.
In lieu of flowers memorial donations may be made to the Campion Center, 319 Concord Rd. Weston, MA.
(Obituary courtesy of Chapman, Cole & Gleason Funeral Homes)