Reader Jessica had a close encounter of the creepy kind this weekend, and she's hoping for help in identifying the 8-legged critter that invaded her home.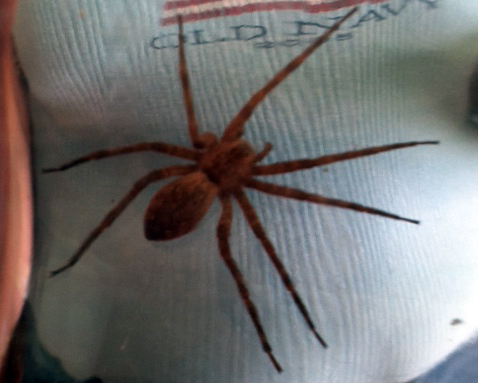 Jessica writes:
We found this spider hanging out in our kitchen on the doorframe. This is the clearest picture of it. It's hard to tell, but this is actually after we caught him and he is captive in a clear drinking glass. I'll send one more picture too. Anyone know what it is? Some are saying it might be a brown recluse, which apparently are very poisonous. Unfortunately, we let him go outside before we knew better! He was about two inches long if you count his legs. Definitely not a usual spider I've ever seen!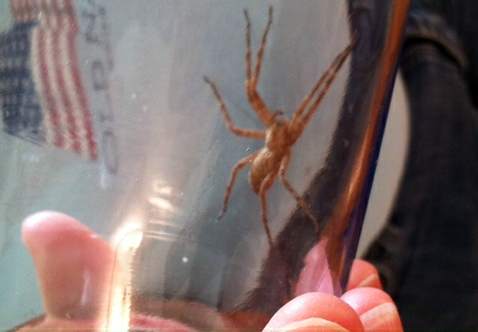 So, what do you guys think? Anyone know what kind of spider this is? Have you seen one like it around your home? Let us know in the comments.