I love New England. Really, I do.
I'm always saying I'd rather live here than other parts of the country.  And yet – this new england weather is starting to get me awfully cranky. (Is it my age showing?)
Another cancellation for what seemed like a wonderful idea – the summer concert series.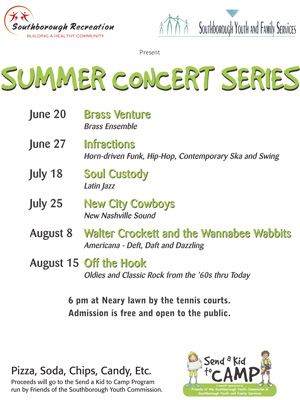 Now we just have to hope that mother nature doesn't mess with the remaining concerts scheduled.
We have a short hiatus before the series resumes. Mark your calendars for:
August 8 – Walter Crockett and the Wannabee Wabbits
August 15 – Off the Hook