This time of year, everyone seems to have their hand out for worthy causes in need.
You may be feeling overwhelmed. Which is why it's good to know one way you can make a difference without committing money or significant effort.
If you are planning a big pre-Thanksgiving grocery run, check out these fundraisers first. 
SOS (Southborough Organization for Schools) has partnerships with stores and vendors that help raise funds through special promotions. Even if you don't have a child in the system, you can support your friends and neighbors.
Here is a reminder of what the schools are asking you to sign up for or collect.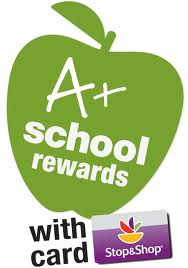 Stop and Shop's A+ program
Participating schools – all Southborough K-8
Simply click the link to sign up online. Register your S&S card and select up to 2 schools.
This needs to be renewed each year.
Points are earned based on purchases linked to the card between September and mid-March.  Points are used to determine funds that the store will contribute to the schools.
(This

does not

take away from your personal gas point earnings.)
Box Tops for education:

Participating schools – Finn and Woodward
Cut the "Box Tops" off packages, place them in a baggy and send them in your child's backpack.
Finn (PreK – 1st grade) asks for collections on the 1st of each month.
Woodward (2nd – 3rd grade) has 2 collection times. The fall deadline passed, but you can put your tops aside in anticipation of the next collection. In January, they will start asking for submissions by March 1st. (This year's goal is $1000 and they already collected $737 worth!)
Click here for more information on related products.
Ink jet printer cartridge recycling:
(OK, this one is unrelated to groceries. It's just good to know year-round.)