Across the nation, people will support small businesses this Saturday. Will you?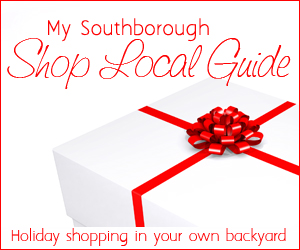 Whether you're shopping for gifts or buying your holiday decorations or preparing to entertain – check out the 4th Annual Shop Local Guide.
The holiday shopping directory lists businesses located in town or owned by Southborough residents.
Even if you aren't celebrating a holiday, you finished your preparations early, or you can't deal with Christmas shopping yet – you can still take part.
Celebrate date night at in-town, splurge on a gourmet coffee, get your nails done or buy a new vase just for you. There's plenty of ways to show your support for small business.