[The "Book Blogs" are my love letter to children's books.  My hope is to encourage parents to find joy in reading to their children.  I also want to promote the wonderful collection available through the Southborough Library.  These articles were my foray into My Southborough.  I'm still writing them for the Southborough Library website, and reprinting here with their permission.  
But, I've been too busy to write a new one recently. And this topic has been on my mind again. So I've decided to repost it for those of you who missed it last year. For more of my book recommendations, click here.]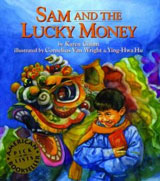 Please, May I Have Some More? (I opened those presents.  Where are the rest?)
This time of year, we talk a lot to our children about appreciation. We spent November asking them to be grateful for what they have. Many of us spend December trying to tell them it is better to give than receive. Yet, most children in our town are fortunate enough to not really understand.
Members of our community who struggle financially often cloak their hardships behind proud facades and confidential assistance. Children tune out lecturing words and don't see neighbors' struggles. So, they are more likely to notice friends who have more, not less. They see what they want and don't have. And the third world is foreign in every respect. So how can we expect them to grateful?
As a parent, I try find ways to expose my children to hardship in the world without overwhelming them. In my quest, here are the books that I found that seem to fit the bill. They are a starting point for conversations. And they have helped to expand their view of the world around them.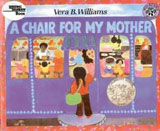 Close to Home – These stories help put in context how lucky we are compared to others in our community or nation: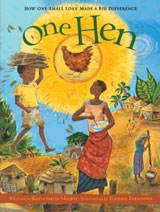 Global View – When we talk about how difficult life was for the pilgrims, we explain that they didn't have the resources we have now. We often forget to mention that there are places in the world where people still have to make do with very little. Here are some good stories about life in the third world and war-torn regions:
The downside of this endeavor is you can prompt an imperfect charitable impulse in your children. My daughter now wants to give a family a farm animal for Christmas. But, she doesn't want to actually sacrifice any of her gifts to do this. (She says she does, but her Christmas wish list tells a different story.) Still, being charitable has to start somewhere and this is a pretty good place to start.
As always, if you have any questions for me, feel free to e-mail becmelo@yahoo.com. If you have any additional suggestions for other parents, you can post a comment below.