Struggling to find the a gift for the gymnast in your family? This might be right up your Aly.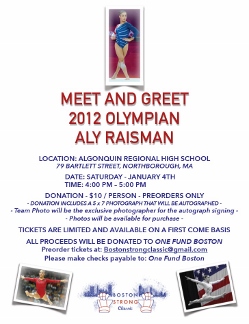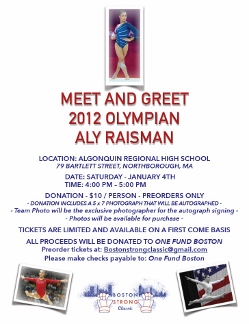 (I couldn't resist.)
You can pre-order your tickets now for a Meet and Greet with Aly Raisman.
The 2012 Olympian is coming to Algonquin Regional High School. She'll be greeting attendees and signing autographed photos.
The event will take place from 4:00 – 5:00 pm on Saturday, January 4, 2014. Because this is a fundraiser for One Fund Boston, you need to pay for tickets to attend.
The tickets are limited and available by preorder only. To purchase tickets, email Bostonstrongclassic@gmail.com.