Update (1/10/14, 1:00 pm): I've been informed by state that the schedule begins 1/27. (Don't ask my why the date at top of their schedule says effective 1/13!)
Next week, the MBTA will follow a new schedule for the Framingham-Worcester commuter rail. The schedule will be effective Monday, January 13, 2014.
I pulled out the sections that I assume readers will care about most – the commute into and out of Boston during peak times.
I noticed that we lost one train in the morning, but perhaps it wasn't needed. Meanwhile, it looks like there's more options for fewer stops between here and Boston.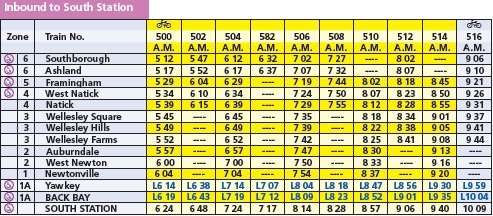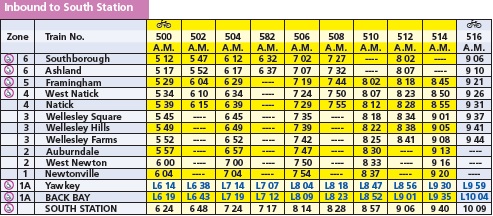 It looks like we gained trains in the evening commute home.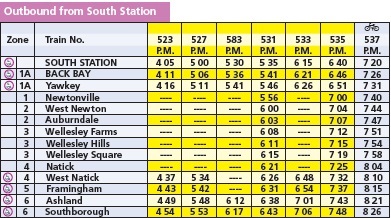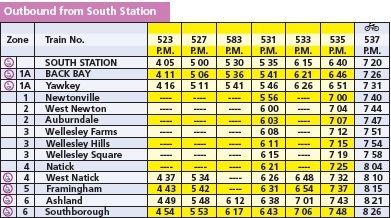 For the full new schedule, click here. Want to revisit the old schedule for comparison? Click here.
This fall, I shared the MBTA's call for feedback on schedule adjustments and additions. Some of you planned to follow through on that.
So, did they listen to you? Is the new schedule an improvement over the old one?