This morning, the MBTA shared the new improved Framingham/Worcester Commuter Rail schedule to be launched on March 10th.
Here are the peak travel inbound and outbound schedules for residents who commute to Boston: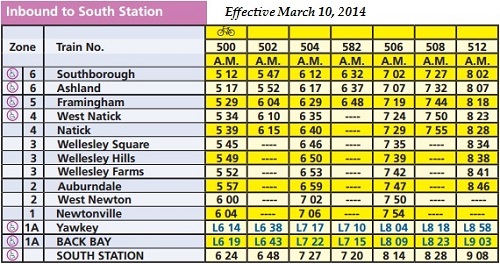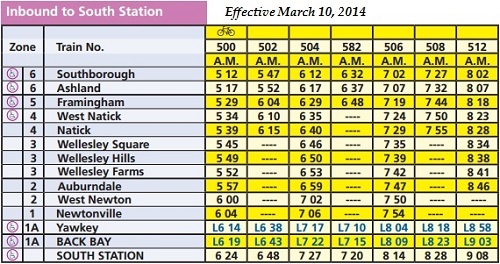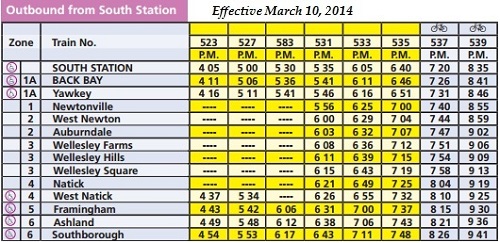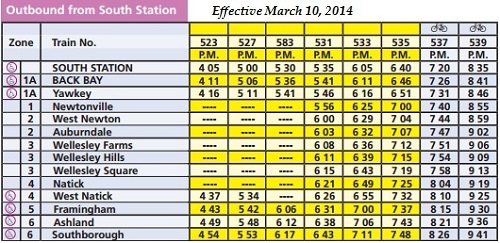 (To see the full schedule, click here.)
In January, some Southborough commuters were excited over announced improvements to the MBTA commuter rail schedule. Frustration followed when construction issues delayed a change and neighboring town complaints derailed the plan.
This month, Representative Dykema (among other legislators) followed up on her promise to ask the MBTA consider her constituent's needs.  (Click here for that MWDN story.)
Today's announced schedule  includes some changes from the previous proposal. Still, it appears to include most of the previously promised improvements for our town.
So, what do you think?
Does the new schedule satisfy your needs?
Will this make your life easier?
Will it change your commuting habits?