Looking to spruce up those soccer skills for the fall? Children aged 6-14 are invited to participate in a free soccer clinic offered by Global Premier Soccer (GPS) at the Neary School soccer fields on Friday, August 8 from 9 a.m. to 11 a.m.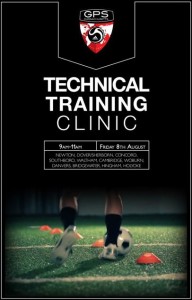 The clinic will focus on player development and the fundamentals of soccer such as speed and agility.
Soccer parent Todd Alcock said, in an email, "[it's] a great no-cost summertime activity for the kids."
GPS' mission is to enhance the soccer experience of players and coaches in Massachusetts. They offer camps during the summer and clinics throughout the year.
To register for this event, click here.