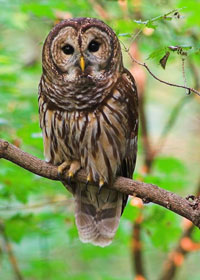 Hands-On Nature will visit the Southborough Library again next week to teach 5- 8 year olds about owls.
True to the company name, the instructor will be asking kids to get really hands-on:
Learn all about habitats and diets for owls and other birds of prey. Take apart owl pellets to learn about what owls eat. Make an owl project to take home.
The session takes place next Tuesday, November 3, 3:45 – 4:45 pm.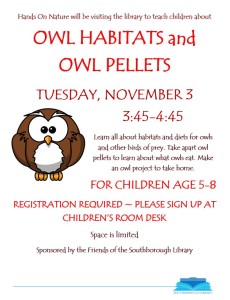 Space is limited, so you'll need to register at the Children's Room desk or by calling 508-485-5031.
The free event is sponsored by The Friends of the Southborough Library.