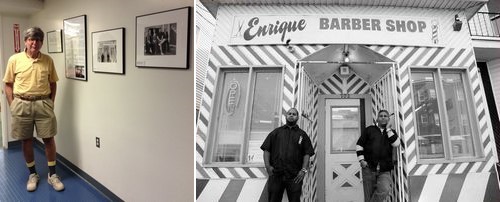 The Southborough Library is hosting a new art exhibit. Portraits on display promote the diversity immigrant citizens have brought to our state:
Photographer Mark Chester's exhibit is titled "The Bay State: A Multicultural Landscape".
The portraits of "New Americans" feature 300 naturalized U.S. citizens of the Commonwealth. The exhibit and his related book are part of a campaign benefiting The Massachusetts Immigrant and Refugee Advocacy Coalition (MIRA).
Photos line the walls of the downstairs Eaton Meeting Room. You can check them out through the end of October. (Hmm. It's a library – my phrasing could be confusing. You can't borrow them, but you can take a good look!)
For more information on Chester's display, you can read the introduction hanging in the room. And, you can visit his website.