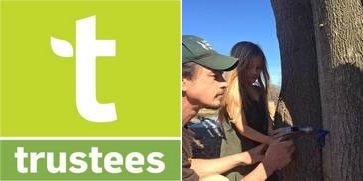 Chestnut Hill Farm is promoting two upcoming events for maple syrup lovers. One is an educational "Tap-a-thon" that also helps them prepare for the other, a fun, yummy festival.
Maple Tree Tap-a-thon
We've got trees and you can tap'em!
Come to the farm for this hands-on workshop and learn about tapping trees for their sap and syrup. We'll explore different tapping techniques and work together to get our maples flowing. Come back at the end of March to taste the sweetness of your labor at our Maplefest!
To help us prepare for this unique event, registration strongly ecnouraged.
When: Saturday, February 11, 2017, 11AM-1PM
Where: Chestnut Hill Farm, Chestnut Hill Road, Southborough, MA 01772
How: Pre-registration is requested
Price: Member: $9; Nonmember: $15
Maplefest!
Come enjoy all things Maple at our winter festival! 
We'll be processing some of the maple sap we've gathered since our Tap-a-thon and sample delicious syrups, candies, and other treats. We'll also have crafts and games to keep everyone nice and warm.
When: Saturday, March 25, 2017, 11AM-2PM
Where: Chestnut Hill Farm, Chestnut Hill Road, Southborough, MA 01772
How: Pre-registration is not required
Price: Member: $5; Nonmember: $10