Update (2/7/18 8:45 am): The Southborough Library will be closed today. As of this moment, the Town House is open for business. (That could change depending on the weather.)
NWS' updated forecast predicts only 3-4″ of snow and emphasizes that the real hazard is the about 1/2 an inch of freezing rain expected to enter the mix.
______________
The official call went out. Northborough and Southborough Public Schools are cancelled for tomorrow, Wednesday, February 7th. That shifts the first-possible last day of school to June 20th.
Below is the map from the National Weather Service forecasting 4-6″ of snow tomorrow. It's likely to begin by 9:00 am and continue into the night.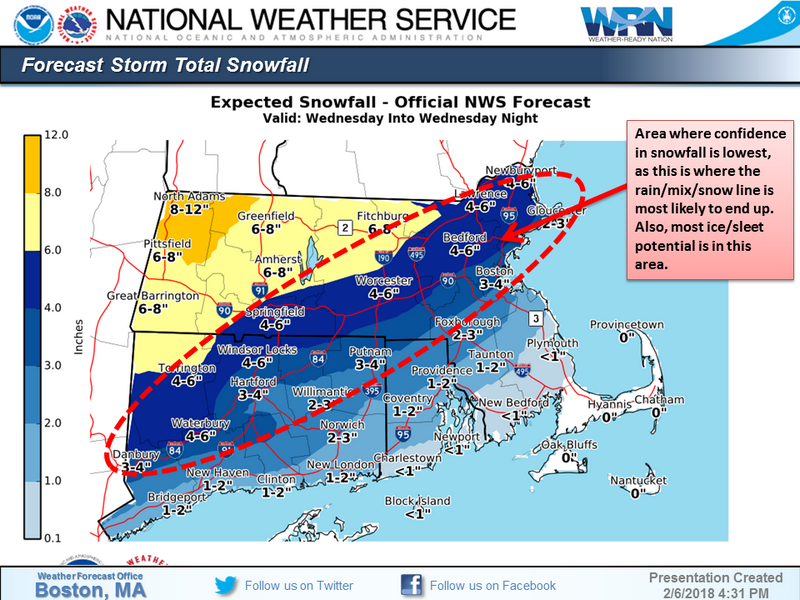 With public school cancelled, that means the Southborough Senior Center will also be closed. No word yet on the Town or Library. I'll update you on that tomorrow.