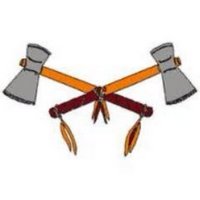 Gonk Boys Ice Hockey faced off against lower seed Auburn in the district Semi Finals Tuesday night. Southborough Wicked Local covered the action:
Just like their meeting in the regular season, the Algonquin and Auburn boys hockey teams played a physical, low-scoring affair that ultimately came down to the third period. And it was there where Algonquin broke the game open with three goals to pull away for a 4-1 win. (read more)
The team will challenge top seed Shrewsbury in the Finals this Sunday, March 11, 6:00 pm at the Wallace Civic Center. The Boys just beat Shrewsbury two weeks ago, to tie for league champs.
The Algonquin/Hudson Girls Hockey team was scheduled to play in the State Quarter Finals last night. The storm pushed that out to this Friday at 4:00 pm. As I previously posted, they'll be taking on 5th seed Dennis-Yarmouth.
Boys Basketball is scheduled to play at WPI that same night in its first ever sectional Finals.
Judging by the National Grid map, it looks like both facilities have power. So, the games may not be further delayed by the storm. If any delays are announced I will update this post.