I was saddened this week to learn that Southborough lost two well known members of our community – John Wilson and Kate Matison.
I can't say anything about either public servant that won't be better said in the obituaries and tributes that will follow.
Each of them deserve special attention. With the news of both falling on the same day, I plan to pin this to the top of the home page to make readers aware. As I post obituaries/tributes, I will add those links.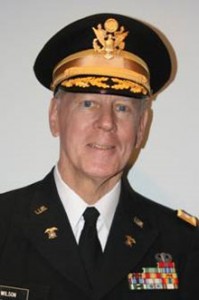 Many of you know John Wilson from his more than 20 years presiding as our Town Meeting Moderator. And many of you know him from his service in countless ceremonies as the Commander of the American Legion Bagley Fay Post 161. He served as our Town as a Veteran's Agent and on many committees over the years. His most recent big project for the Town was successfully unveiled this fall – updating the Town's All War Memorial to acknowledge service in the "Global War on Terrorism".
I learned yesterday that Wilson had passed away on Tuesday. I was asked to wait for the official announcement. His obituary has been posted, and I'll be sharing that shortly following this post. (You can also click here to open it directly on the Morris Funeral Home website.)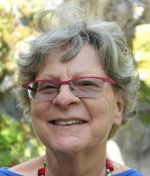 Kate Matison was a longtime, active member of the Southborough Historical Commission (just voted in as Chair just last month) and the Southborough Historical Society. One of her most recent public accomplishments was a project to restore headstones at the Old Burial Ground.
Matison also passed away this Tuesday. Her obituary is yet to be posted. I learned of her death this morning through a tribute released by the Historical Commission. I will share that later this morning. (In the meantime, you can view it here on the Southborough Historical Society's website.)
Updated (2/17/19 9:25 am): I just posted the obituary for John Wilson. Scroll down or click here.
Updated (2/17/19 9:38 am): Yesterday, the Town of Southborough announced the passing of their "Retired Veteran's Agent and Dear Friend and Patriot" John Wilson, including a photo of him serving as Town Moderator:
What a sad day! Obituary posted for former Town Moderator, Retired Veteran's Agent and Dear Friend and Patriot John H. Wilson. See https://t.co/qD0QzpjgP3 pic.twitter.com/Puj3PU0EgU

— Town of Southborough (@17common) February 6, 2019
Updated (2/7/19 10:39 am): I posted the statement issued by the Southborough Historical Commission honoring Kate Matison. Scroll down or click here.