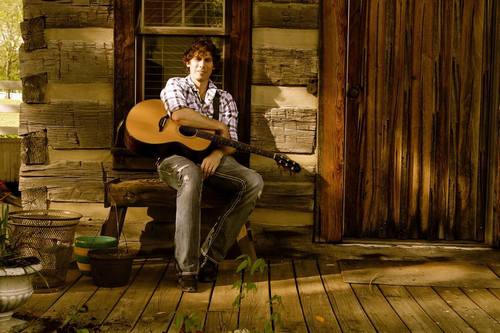 The Steeple Coffehouse is holding its second concert this spring. Headlining this Saturday is Jesse Terry. The coffeehouse pitches:
After writing songs on Music Row in Nashville, Jesse decided to tackle the folk-singer life, and we are the beneficiaries of that choice. He is a fantastic musician and songwriter, and is one of those artists that can make you feel like he's telling his story right to you.
In another communication, the coffeehouse describes:
A true musical journeyman, Jesse Terry has made it his mission to share his love of music fully and completely, without regard for shading his emotions or tempering his convictions. By his own definition, hes never been a cautious individual, but rather one who finds inspiration and optimism in the solace and joy making music brings him; and that which he can impart to others.
As always, I believe hearing is better than reading when it comes to music. So, you can scroll down for a video of Terry playing in Nashville earlier this year.
Online tickets are available at a discount ($17 general/$14 seniors & students) here. At the door on Saturday, March 30th, admission will be $20 general/$17 seniors & students. Doors open at 7:00, music begins at 7:30.
If you aren't familiar with the venue, the coffeehouse is held in Pilgrim Church's Fellowship Hall:
The parlor becomes a green room. The curtains are drawn on the stage. Volunteers put out the tables and chairs, and line up the desserts.

A cd table is set, the sound check starts, coffee is brewing. Pilgrim Church's Fellowship Hall becomes "The Coffeehouse."
In addition to bringing culture to the masses, the music hall is a charitable organization:
The non-profit all-volunteer Steeple Coffeehouse contributes to Pilgrim Church's Outreach Program. The proceeds from the coffee and dessert sales are donated to benefit various local and regional charities. All of our baked goods are donated or homemade and delicious!
Now, here's the promised video from YouTube: