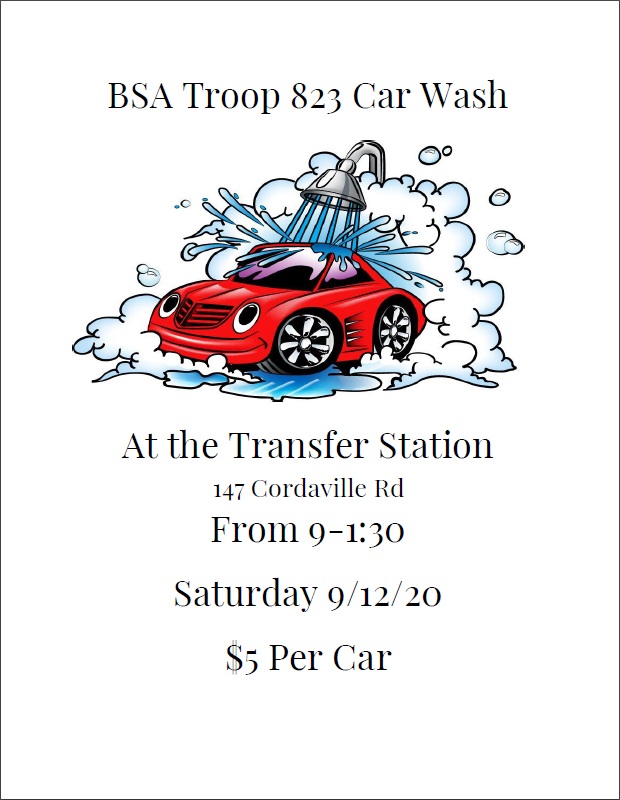 This Saturday, BSA Troop 823 will be holding a car wash at the Transfer Station.
The event is a fundraiser for the borough's girls troop.
It will take place from 9:00 am to 1:30 pm by the DPW's office, down the hill from the hopper.
Speaking of scouts, a quick reminder. . .
Down the road, Cub Scouts will be holding it's registration/info session in the Southborough Library parking lot from 12-3.